Exceptional. Elegant. Effortless.

Crisp and vivid color expression
Crystal Display
Immerse yourself in the picture with a wider range of color. Crystal Display ensures optimized color expression so you can see every subtlety.

Powerful picture quality
Crystal Processor 4K
Picture quality to move you, made possible by a single chip that orchestrates color, optimizes high contrast ratio, and masters HDR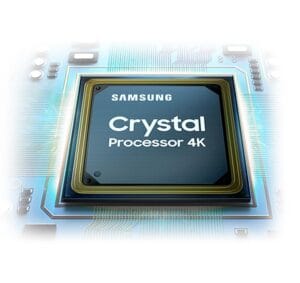 Decorate your space with your favorite photos
Ambient Mode
When you project your favorite photos onto the TV screen, the TV itself blends into your décor elegantly. You can lay out multiple photos in a beautiful collage or place them in a slide show for to keep the visual fresh and on point.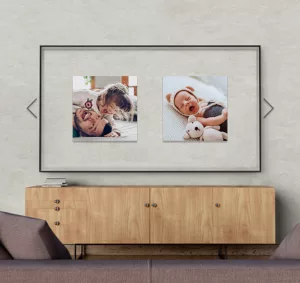 Access various content with one remote
The sleek One Remote Control keeps it simple, allowing you to quickly search all your favorite content from your set-top box to game console, apps, and even live TV.

Just tap to mirror
Mirroring movies or music from your smartphone to TV is as simple as a tap. When you tap TV with your smartphone, the TV senses the tap and mirrors automatically. So it's quick and easy to switch to the TV and continue enjoying your favorite content.

Works with AirPlay 2
With AirPlay 2 built in, you can stream or share content from Apple devices to the big screen. Effortlessly play videos, music, photos and more from your iPhone, iPad and Mac on your Samsung TV.