Description:
SAMSUNG VIDEO WALL VM55T-E is an extremely narrow 1.8 mm bezel-to-bezel design creates seamless visual experience
The thoughtful design blends in seamlessly and transforms any location with powerful visuals
Powerful picture enhancement technology ensures all content is vibrant and clear
SAMSUNG VIDEO WALL VM55T-E Features
Always-on, space-saving solution with extreme-narrow bezels
See an immersive and dependable viewing experience, 24/7 with Samsung's VMT-E series. The display's slim depth and 500 nit brightness ensures highly visible images and legible messages in a wide range of locations, locations, from shopping malls to lobbies, meeting rooms, control rooms and more.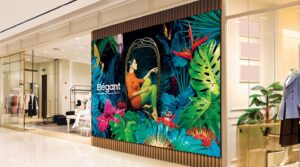 Transform any space with high impact visuals:
The slender design of SAMSUNG VIDEO WALL VH55T-E and 70.4 mm cabinet depth provide flexibility for installation and an extreme-narrow 1.8 mm bezel-to-bezel with creates a seamless picture, opening endless possibilities for designing a captivating visual experience.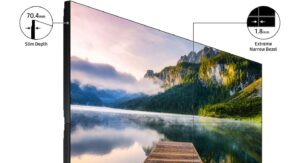 View content from any angle:
Wide viewing angles mean content is easily visible even if viewers aren't standing directly in front of the display. Audiences can get clear details and vivid colors regardless of where the screen is located.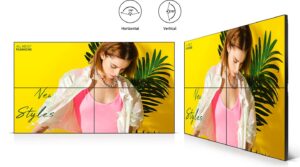 Vibrant images in any light
Non-glare panels disperse light across the screen to maintain vibrant and accurate content. Combined with a high contrast ratio and 24/7 operation, visuals are vivid and eye-catching any time of the day or night — regardless of ambient light.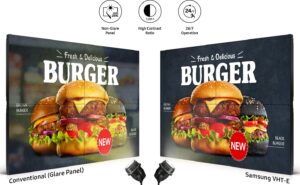 Image enhancement
Samsung's powerful picture enhancement technology ensures all content is vibrant and clear. With Picture Enhancer mode, color saturation and contrast is improved by adjusting the gamma curve. Using Black Equalizer mode, they lighten dark images, making details easier to see.
Islamabad Electronics have many video walls, home appliances, kitchen appliances and many more in Samsung, for more category and model option click on video wall.