Description:
SAMSUNG VIDEO WALL VM55T-U is a flawless uniformity and vivid viewing experience with ultra-narrow arrow bezel video wall displays.
3.5 mm (B-to-B) ultra-narrow bezel video wall allows seamless display
The exceptionally thin cabinet depth provides flexibility to create the exact video wall
Non-glare panels disperse light across the screen to maintain vibrant and accurate content
SAMSUNG VIDEO WALL VM55T-U Features
Always-on, space-saving solution with ultra-narrow bezels:
See an immersive and dependable viewing experience, 24/7 with Samsung's VMT-U series. The display's slim depth and 500 nit brightness ensures highly visible images and legible messages in a wide range of locations, from shopping malls to lobbies, meeting rooms, control rooms and more.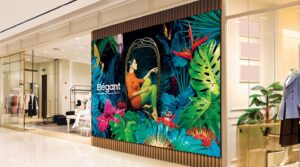 Transform any space with high impact visuals
The slender design and 69.9 mm cabinet depth provide flexibility for installation and an ultra-narrow 3.5 mm bezel-to-bezel with creates a seamless picture, opening endless possibilities for designing a captivating visual experience.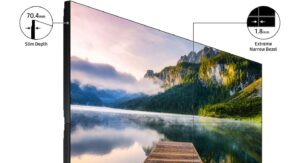 View content from any angle
Wide viewing angles mean content is easily visible even if viewers aren't standing directly in front of the display. Audiences can get clear details and vivid colors regardless of where the screen is located.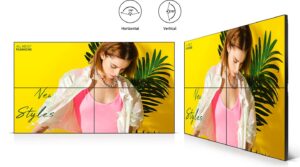 Vibrant images in any light
Non-glare panels disperse light across the screen to maintain vibrant and accurate content. Combined with a high contrast ratio and 24/7 operation, visuals are vivid and eye-catching any time of the day or night — regardless of ambient light.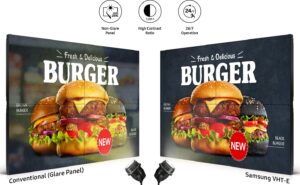 Image enhancement
Samsung's powerful picture enhancement technology ensures all content is vibrant and clear. With Picture Enhancer mode, color saturation and contrast are improved by adjusting the gamma curve. Using Black Equalizer mode, they lightened dark images, making details easier to see.

Comprehensive calibration to fit your needs
Multi-step factory tuning provides uniform brightness and color. Users can also fine-tune advanced settings with free powerful Color Expert Pro software. For quick and simple calibration, Color Expert Pro Mobile enables white balance adjustments for displays up to 5×5 using a mobile camera.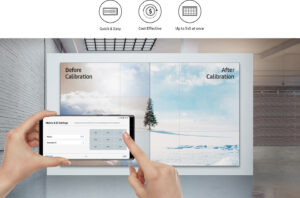 Advanced presentation, simplified operation
Utilizing daisy chain design through DisplayPort 1.2 or HDMI ports enables the display to present UHD content on multiple screens without an external graphic card. Samsung's UHD Signage Player Box streamlines functionality by combining the media player and content management software.
Durable and user-friendly design
IP5x certified, the VMT-U series is dust-resistant and able to withstand a range of environmental conditions without needing to prepare additional enclosure in dusty places. An embedded, centrally located infrared receiver (IR) allows for easier and more flexible user control of the display.
Rigorous testing, robust protection
VMT-U series had delivered in specialized packaging which had been passed a rigorous 4-step test to meet ISTA standards, ensuring the display is protected from any potential damage during transit. This provides peace of mind for businesses that the display is ready to function immediately after delivery.
Islamabad Electronics are featuring new whole variety of Samsung products for you. Samsung LEDs, washing machine, refrigerator, and other kitchen appliances.